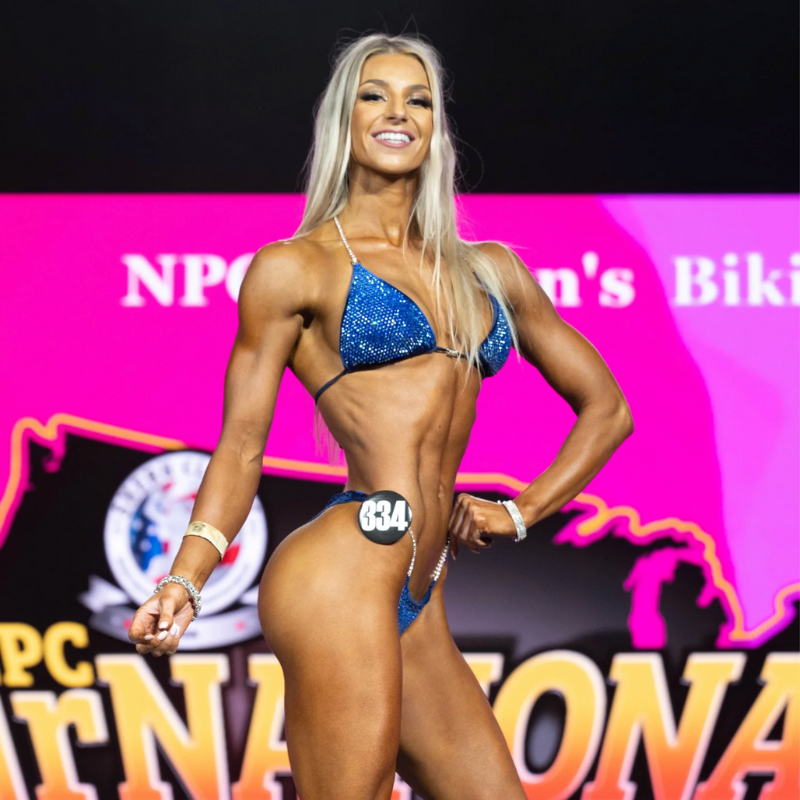 Megan D'Ginto
Qualifications:
Bachelors of Science in Human Nutrition
What do you love most about coaching with BA?

I love being able to help others achieve true balance in their lifestyle and make that mindset shift that you CAN enjoy life AND reach your goals. Seeing people light up about goals they've been trying to reach and feeling their most confident self is more rewarding than I can put into words.

This journey is not only focused on the physical but the mental and watching clients grow in both ways is incredible.

What's your favorite food or go-to meal post show?

Buffalo Wings all the way- bring on the heat baby!!

What are some fun facts about you?

I turned pro this year at my 4th ever bikini competition. The love of my life is my 2 year old cat Enzo! My original major in school was marine biology, but I'm pretty grossed out by fish...unless i'm eating them!