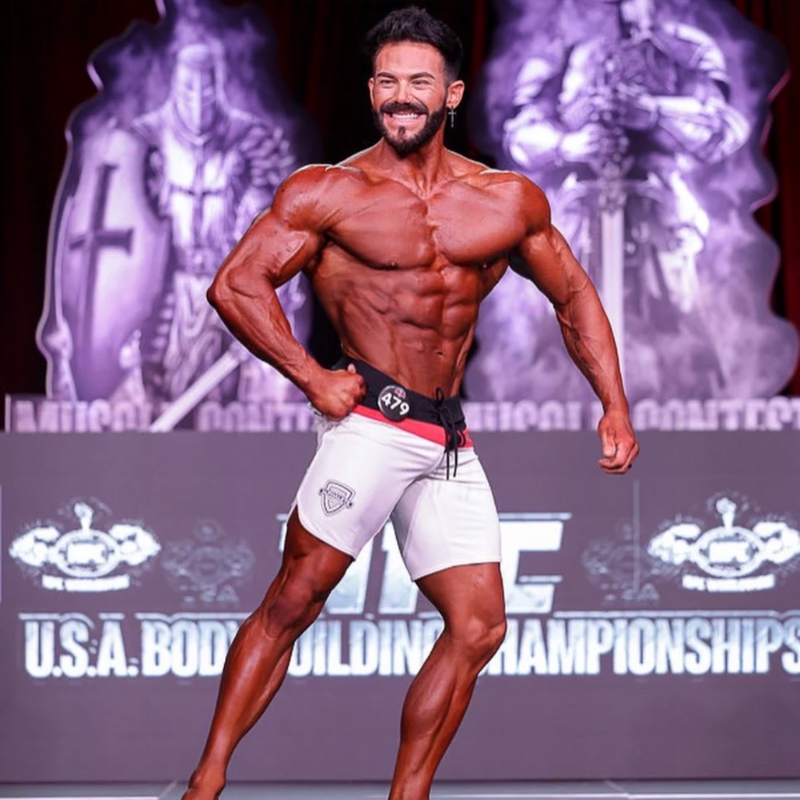 Dylan Bair
Qualifications:
Registered Dietitian
Licensed Dietitian
Masters of Science
Certified Personal Trainer
What do you love most about coaching with BA?

EVERYTHING. There is no other team or community with the amount of love & support that BA has. Not to mention, the array of coaching experts we have on staff is unmatched. Seeing the growth of this team worldwide, is truly a dream come true. Blessed with the best!!

What's your favorite food or go-to meal post show?

Donuts, Sweet Potato Fries, Cereal, Sushi and PANCAKES!

What are some fun facts about you?

I created Bair Aesthetics the first semester of my Graduate career at The Ohio State University; back in 2013! I had a vision to create a community of positive, like-minded individuals to educate the world on evidence-based dietary protocols; and that vision has become BA!

Aside from BA, I love to hike, rave and travel the world! I'm also a huge foodie at heart.

Last but definitely not least, I'm a new HUBBY to Lauren Bair (aka Mama Bair). I'm so thankful to coach and do what I love with her by my side!