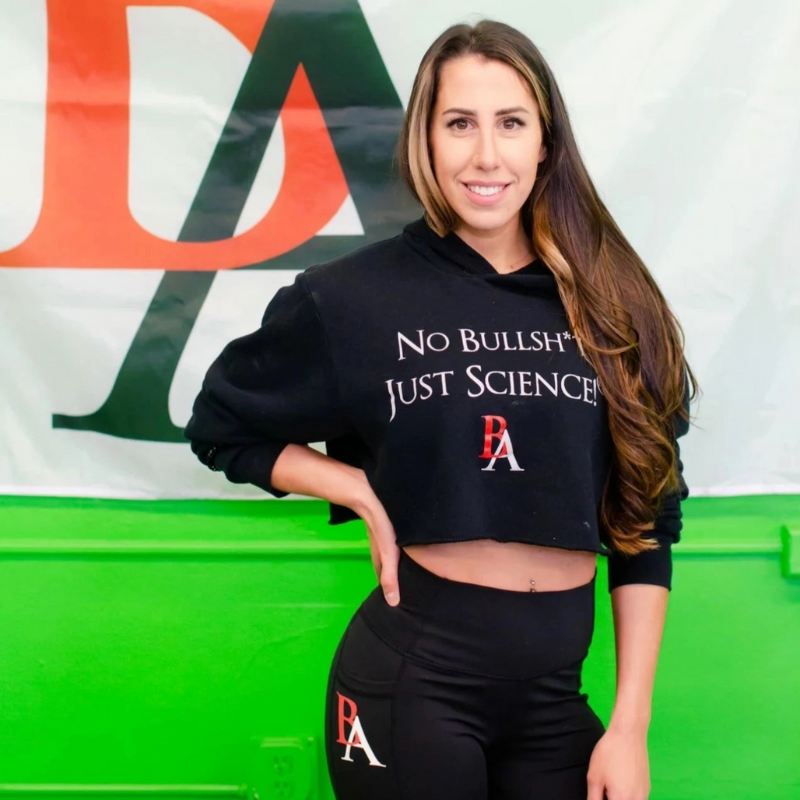 Page Thorla
Qualifications:
Registered Dietitian
Licensed Dietitian
Certified Personal Trainer
National Level Bikini Athlete
What do you love most about coaching with BA?

I love being a voice of reason and legitimacy in the coaching industry as an RD, always evolving WITH my clients, making friends (clients, teammates, other BA coaches) to go through life with.

What's your favorite food or go-to meal post show?

What are some fun facts about you?

I'm a wife and mom of two! I live in Akron OH and I'm a nationally qualified bikini competitor (have done 9 totals shows in 2 different leagues).

I'm a dietetic intern preceptor because it's in my nature to teach. After working with me, you'll walk away with the knowledge needed to never feel overwhelmed by fad diets again.